As was continually reiterated throughout our Picks of the Week this month, October of 2011 was one of the most exciting times of the year in terms of music. The month saw legends releasing comeback albums after years of silence (Jane's Addiction, Tom Waits), and an electronic producer release an epic double album that will take months to fully understand and appreciate (M83). If Ashes and Fire is any indication, Ryan Adams seems to be fully back on track after kicking numerous addictions and issues. Maynard James Keenan reminded everyone of why he has such a devoted cult following (Puscifer) and Deer Tick finally channeled their live performances into an equally compelling studio album. Oh yes, and that tiny little band from England also released their first album in three years (Coldplay). Does November even stand a chance?
ResonantPassage Best Track Of October That…
…Makes One Wish He Or She Was Flying High Above The Clouds At Night: "Steve McQueen" by M83
…Keeps Hard-Rockin' Blues Alive And Well: "Satisfied" by Tom Waits
…Takes One Back To The Alternative Rock Revolution Of The Early '90s: "Underground" by Jane's Addiction
…Transports One To An Eerie Electronic Field: "DIY" by Keep Shelly in Athens
…Induces Solitary, Pensive Thought: "Replica" by Oneohtrix Point Never
Other Impressive Tracks Of October
"Main Street" by Deer Tick
"Oceans" by Puscifer
"Amplifiers" by Atlas Sound
"Dirty Rain" by Ryan Adams
"Stye Eye" by Dirty Beaches
ResonantPassage Best Lyrics Of October
"Open the amps up — let them breathe
You and me in this scene
Open the big camera box now-
Bleed the lens (and oh how)
It reminds me of the kid — always lit, always did
Exactly what I said
Even if I didn't know
Even if I didn't know
Even if I didn't know
Even if I didn't go
Even if I didn't go
Straight Straight Straight
Open the doors — let the light in
Let it blend winter wind
And if the winter wind chills me
Then we will know to bend it backwards
You say you know my friend-
That one kid I mistook for my future
Would you know
Where to go, and where to find him?
STAY!"
– Atlas Sound, "Amplifiers"
ResonantPassage Best Album Of October: A TIE!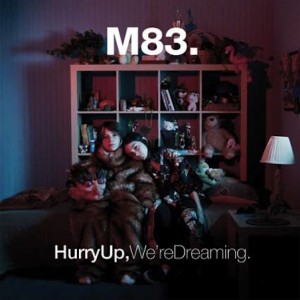 M83 – Hurry Up, We're Dreaming
Tom Waits – Bad As Me
These are two immensely different albums that both take the listener into an entirely different world. Waits throws the listener into a back alley, while Gonzalez pulls his audience up to a different stratosphere.